Hanne Salamon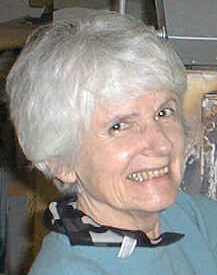 My interest is to create works of art in an architectural environment. I work with enamel painting on steel plates, prints and polychrome reliefs. My work is inspired by nature and my expression is geometrically concrete. Colours are an important part of my creative work and my goal is to achieve harmony between form and colour.
Hanne G. Salamon is a well known artist both nationally and internationally. One of her most impressive works is the decoration of the Copenhagen International Airport.
Hanne Salamon is inspired by nature. The choice of materials and expressions are wide-ranging. Her enamel works show extreme saturation and clarity.
See more by clicking here