Mogens Kischinovsky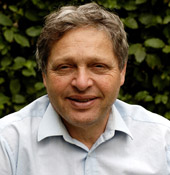 I work with painting, sculpture in bronce and graphics. My paintings show an expressive and coloristic style and often evolve around humans and their many expressions.
I made my debut at the Artists Winter Exhibition in 1995 and participated the following year with 3 installations at The Artists Fall Exhibition. Since then I have been active in exhibitions both at home and abroad.

No matter what technique I use, I prepare thoroughly and work with sketches, composition and detailed studies before I start the work itself. In this process I simplify the expression to show exactly what is important in the story I want to convey.